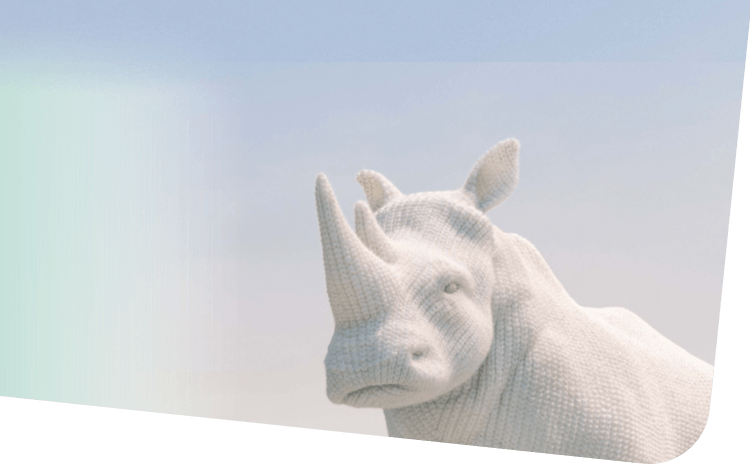 FOENIX-CCA2: Established safety with LYTGOBI1
Safety considerations reported in FOENIX-CCA2
Among the most common (≥15%) ARs experienced by patients receiving LYTGOBI in FOENIX-CCA2, no Grade 4 or 5 reactions occurred
Clinically relevant ARs occurring in ≤15% of patients included retinal pigment epithelial detachment (RPED, 7.8%)
Use of LYTGOBI is associated with the following serious risks: ocular toxicity, hyperphosphatemia and soft tissue mineralization, and embryo-fetal toxicity
Adverse reactions in ≥15% of patients receiving LYTGOBI in the phase 2 portion of the FOENIX-CCA2 trial
LYTGOBI (N=103)
Adverse reaction
All gradesa
(%)
Grade 3
(%)
Skin and subcutaneous tissue disorders
Nail toxicityb
47
1.9
Alopecia
34
0
Dry skin
29
0
Palmar-plantar
erythrodysesthesia
syndrome
21
4.9
Gastrointestinal disorders
Constipation
39
0
Diarrheac
39
1
Dry mouth
35
0
Stomatitisd
30
6
Abdominal paine
30
2.9
Nausea
24
1.9
Vomitingf
20
1
General disorders
Fatigueg
37
8
Metabolism and nutrition disorders
Decreased appetite
23
2.9
Musculoskeletal and connective tissue disorders
Musculoskeletal painh
43
3.9
Arthralgiai
25
0
Eye disorders
Dry eyej
25
1
Nervous system disorders
Dysgeusiak
25
0
Infections
Urinary tract infectionl
23
2.9
Investigations
Weight decreased
18
3.9
aGraded per NCI CTCAE 4.03.
bIncludes nail toxicity, nail disorder, nail discoloration, nail dystrophy, nail hypertrophy, nail infection, nail pigmentation, onychalgia, onychoclasis, onycholysis, onychomadesis, onychomycosis, and paronychia.
cIncludes diarrhea, colitis, and gastroenteritis.
dIncludes stomatitis, glossitis, mouth ulceration, mucosal inflammation, pharyngeal inflammation, and tongue ulceration.
eIncludes abdominal pain, abdominal discomfort, abdominal pain upper, gastrointestinal pain, and hepatic pain.
fIncludes vomiting and hematemesis.
gIncludes fatigue and asthenia.
hIncludes back pain, bone pain, musculoskeletal chest pain, musculoskeletal discomfort, musculoskeletal pain, musculoskeletal stiffness, myalgia, neck pain, non-cardiac chest pain, pain in extremity, and spinal pain.
iIncludes arthralgia and arthritis.
jIncludes dry eye, keratitis, lacrimation increased, photokeratitis, punctate keratitis, and ulcerative keratitis.
kIncludes dysgeusia, ageusia, and taste disorder.
lIncludes urinary tract infection, cystitis, and dysuria.
Select laboratory abnormalities worsening from baseline in ≥10% of patients receiving LYTGOBI
LYTGOBI (N=103)
Laboratory Abnormalitym
All gradesn
(%)
Grades 3 or 4
(%)
Hematology
Decreased
hemoglobin
52
6
Decreased
lymphocytes
46
10
Decreased
platelets
42
1
Decreased
leukocytes
33
1.1
Decreased
neutrophils
31
1.6
Chemistry
Increased
phosphateo
97
39
Increased
creatininep
58
0
Increased
glucose
52
4.9
Increased
calcium
51
1.2
Decreased
sodium
51
15
Decreased
phosphate
50
20
Increased
alanine
aminotrans

-


ferase
50
7
Increased
alkaline
phosphatase
47
4.9
Increased
aspartate
aminotrans

-


ferase
46
13
Decreased
albumin
31
2.4
Increased
creatine kinase
31
5
Increased
bilirubin
28
0
Decreased
glucose
25
0
Decreased
potassium
22
2.1
Increased
potassium
16
2
Coagulation
Increased
activated
partial
thromboplastin
time
36
8
Increased
prothrombin
international
normalized ratio
25
0
mGraded per NCI CTCAE 4.03.
nPercentages are based on patients with data at both baseline and at least one relevant post-baseline data value.
oNCI CTCAE 4.03 does not define grades for increased phosphate. Laboratory value shift table categories were used to assess increased phosphorus levels (Grades ≥3 defined as >7 mg/dL).
pGraded based on comparison to upper limit of normal.
AR=adverse reaction; CTCAE=Common Terminology Criteria for Adverse Events; NCI=National Cancer Institute.
References:
1.
LYTGOBI [package insert]. Princeton, NJ: Taiho Oncology, Inc.; 2022.